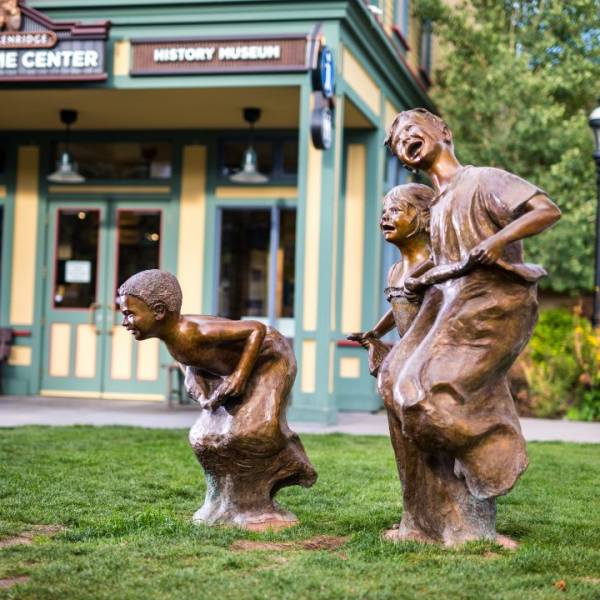 Breckenridge Arts District featured in Denver Post for Adaptive Reuse
Visit Article →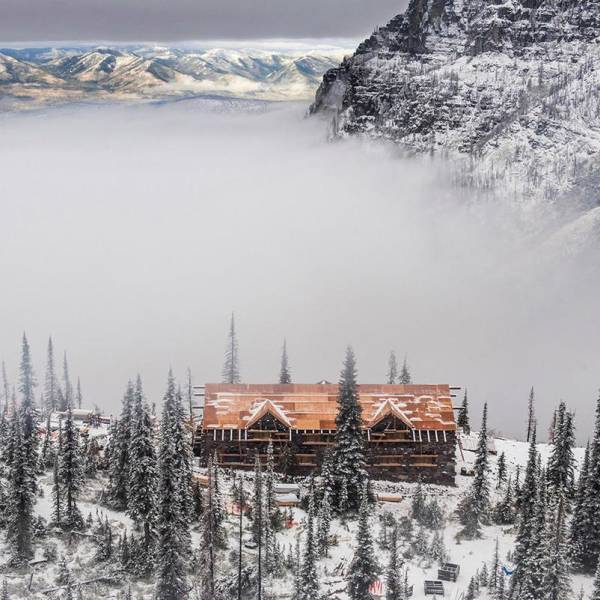 Two years after devastating fire, rebuilding of Sperry Chalet in Glacier National Park nears completion
Visit Article →
Kristen Craig promoted to Project Manager
Read More →
Anne Cutrell promoted to Senior Project Manager
Read More →
AH Announces Staff Promotions
Read More →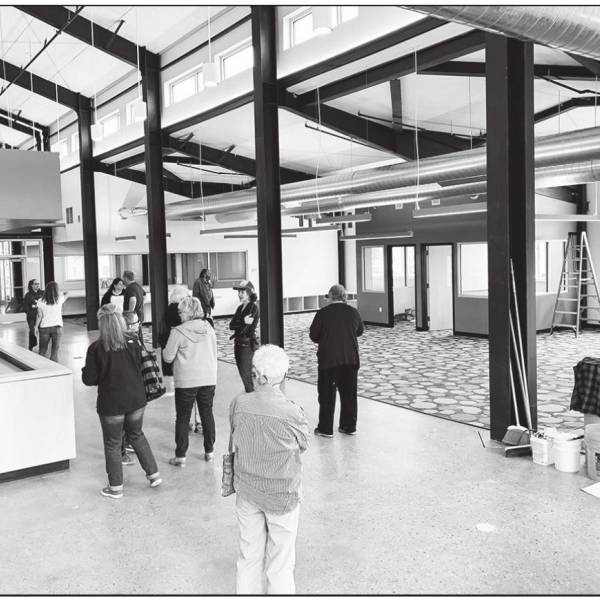 Community filled with excitement for the grand opening of the new Lone Cone Library!
Visit Article →
Kristen Craig promoted to Project Manager
Kristen Craig, AIA, Associate of Anderson Hallas has been promoted to Project Manager! Kristen is excited to work more closely with clients and project teams while managing projects from inception through completion. She has a passion for historic preservation and enjoys working on projects around the country, including Alcatraz Island, Coast Guard Stations and historic cabins. Kristen also engages with the preservation community by serving on the boards for APT International and the Rocky Mountain Chapter of APT. Kristen has a Masters Degree in Architecture and Certificate in Historic Preservation from Tulane University.
Anne Cutrell promoted to Senior Project Manager
Congratulations to Anne Cutrell, AIA, LEED AP on her promotion to Senior Project Manager! Anne looks forward to helping manage beyond the boundaries of her own projects and to fostering a greater sense of the team working together towards a common goal. In addition to her local work at the State Capitol, Anne has enjoyed her projects across the west from Grand Canyon NP, Rocky Mountain NP, and Mesa Verde. She is an active member of Women in Design serving as the Secretary of the Executive Committee. Anne has 20 years of experience and a Master's in Architecture from the University of CO.
AH Announces Staff Promotions
Anderson Hallas Architect's announces the promotions of Brandon Gossard, AIA, to Associate and to Laurie Addo to Marketing Coordinator!
Brandon, a recently licensed architect, brings his previous public service and city planning background to support the firm's focus on community-based legacy projects. He has an undergraduate degree in Geography from the University of Northern Colorado, and a Master's in Urban Planning and a Master's in Architecture from the University of Colorado, Denver. Brandon has enjoyed being involved in community engagement projects, from courthouses to libraries, to a recent environmental learning center. Active with the AIA, he also serves as the Secretary of the AIA Colorado Government Affairs Committee.

Laurie Addo was recently promoted to Marketing Coordinator. She joined the AH team in 2016 after earning a bachelor's degree in Business Administration with a Concentration in Marketing. Since then, she has been instrumental as a member of both marketing and project teams. Her transition into the full-time marketing role will ensure a heightened level of care to business development, marketing, public relations, and integrated communications strategies.