Liz Hallas Named to AIA National Historic Resources Committee
Read More →
Anderson Hallas Architects Announces Staff Promotion
Read More →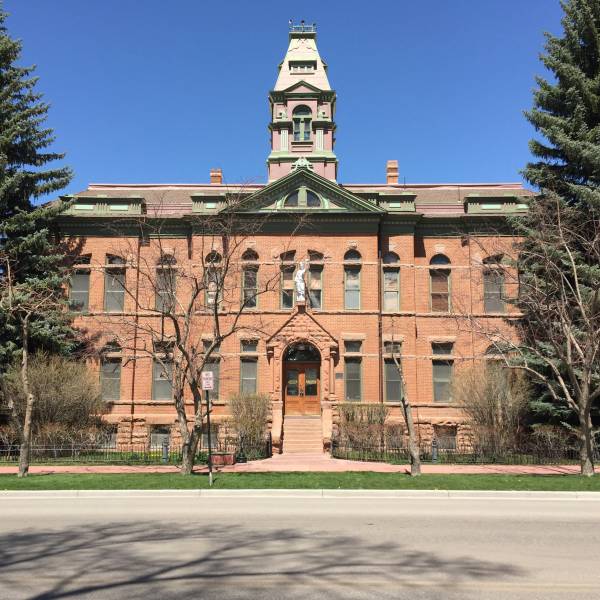 Pitkin County Courthouse Renovation featured in Aspen Daily News!
Visit Article →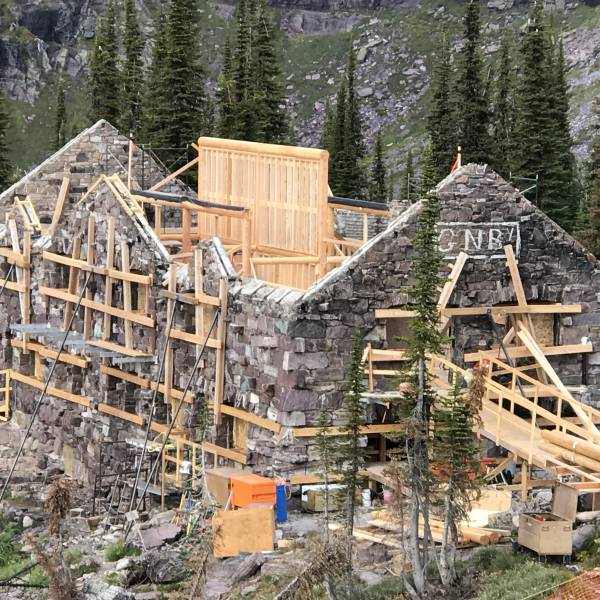 Nan Anderson and Liz Hallas presenting at The National Trust's PastForward 2019 Conference
Read More →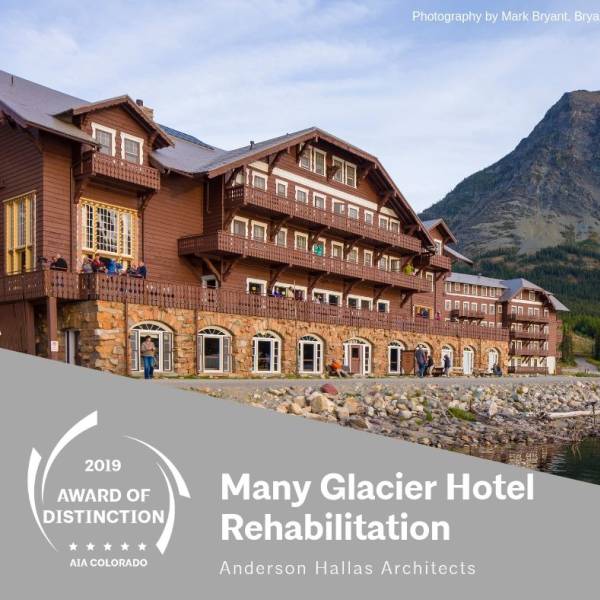 Many Glacier Hotel Rehabilitation receives AIA CO Award of Distinction
Visit Article →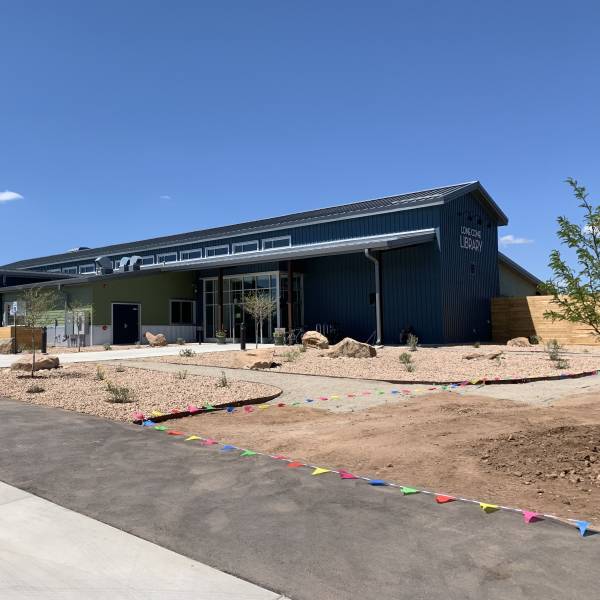 Lone Cone Library receives Green Globes Certification!
Visit Article →
Liz Hallas Named to AIA National Historic Resources Committee
2020 is off to a great start at Anderson Hallas Architects!

Firm principal Liz Hallas, AIA, has been appointed to the American Institute of Architects (AIA) Historic Resources Committee Advisory Group, beginning in 2020. The committee's mission is to identify, understand, and preserve architectural heritage both nationally and internationally.
On the news of her appointment, Liz said: "Having been involved with the leadership of several western-based preservation nonprofits, I am looking forward to the larger context of this national and international focus. I firmly believe it is the creative, adaptive reuse of our existing and historic building stock that will contribute to our sustainable future."
Liz has over 25 years' experience with high-profile, award-winning public and institutional projects. She has played a key role in the firm's many projects with the National Park Service. At Anderson Hallas, we are proud of our principal and confident that her strong leadership will be an asset to the committee. And we appreciate her dedication to the profession in giving of her time in this new volunteer role.
Anderson Hallas Architects Announces Staff Promotion
Anderson Hallas Architects announces the promotion of Ben Heppe, AIA, LEED AP, Project Manager to a Senior Associate with the firm!
Ben Heppe, AIA, LEED AP, Project Manager, has been with Anderson Hallas for over 15 years and has proven to be a clutch player for the firm, with an eye for fine design detail while staying focused on the big picture. He has managed several of the firm's high‐profile projects including the sustainable new construction of the South Adams County Fire Administration Building and the complex, award-winning Many Glacier Hotel Rehabilitation in Glacier National Park. He enjoys bringing buildings, old and new, to life.
Ben earned a Master of Science in Real Estate Development and Construction Management from the University of Denver and a Bachelor's of Environmental Design from the College of Architecture and Planning at CU Boulder.
Nan Anderson and Liz Hallas presenting at The National Trust's PastForward 2019 Conference
Nan Anderson and Liz Hallas of Anderson Hallas Architects will be presenting "Sperry Chalet Reconstruction: Lessons from Wildfire Recovery" on Thursday Oct. 10 at 3pm.
Sperry Chalet, a National Historic Landmark in Glacier National Park, has risen again—reconstructed after being ravaged by wildfire. This session will illustrate the heroics and resources required to save our most iconic places in an era of climate change and increasing wildfires. It will also showcase some of the most demanding stone restoration challenges encountered in the field of preservation.
www.PastForwardConference.org